Your Partner in Quality Cataract Services

Surgical Direct Inc offers a unique cataract outsourcing service model that delivers the confidence you need to achieve amazing results on every cataract case in your OR. Surgical Direct delivers state-of-the-art mobile cataract equipment, fully serviced and manufacture maintained, right to your facility on Surgery Day. One of our professional surgical coordinators will deliver the equipment and offer technical support, assisting your staff and the surgeon on every case. Surgical Direct also provides all surgical supplies from every major ophthalmic manufacturer, custom tailored to your surgeon's preferences.
Why Choose Surgical Direct?
No Capital Outlay – Zero Risk

Cutting Edge Ophthalmic Technology - The Latest Available on the Market

Lens Consignment Management – We provide all lenses (including backup & premium)

Reduce/Eliminate Inventory – Cost & Space Savings

Professional Surgical Coordinators - Brings equipment & provides support

No Upfront Cost or Capital Outlay
Surgical Direct's outsourcing model for Cataract Surgery enables you to start doing cataracts (or upgrade your old equipment) without any upfront costs. There is no need to purchase costly equipment, or pay for preventative maintenance plans, or use up valuable storage space in your facility. Plus, Surigcal Direct's pricing model ensures your cataract cases are efficient and profitable from day 1!
*Pricing may vary based on surgeon preferences and number of cases performed.
Upgrade your equipment today!

Upgrade to the latest technology available at no risk and no upfront cost to your facility! No need to store equipment. No need to worry about PMs, service cost, repair costs, or software updates.
Surgical Direct provides:
All equipment specific for Cataracts (phaco machines and microscopes)

Ancillary Supplies (blades, cannulas, viscoelastics, and BSS)

Lenses (we provide wide selections, including premium models)

Specialty Items (malyugin rings, CTRs, and vitrectors).

Instrumentation
We make getting started easy & profitable from day 1
Partner with us.
Let Surgical Direct make the process of getting started with cataracts in your facility easy. Get the latest technology available on the market delivered to your facility on the day of surgery, along with a list of supplies, customized and tailored to the surgeon's specifications. On surgery day, you can rely on the professional, well-trained, and certified surgical coordinators to help with each case. We take the stress out of getting started!
Additionally, if you do not have connections with a surgeon or referring doctor, we can help connect the dots and nurture relationships out of our large network of contacts, helping you lay the ground work to start cataracts in your facility.
Other Ophthalmic Proceedures
We do more than just Cataracts
In addition to providing exceptional Cataract Services, Surgical Direct also provides equipment for Yag and SLT Lasers on an as needed basis.
Also, Surgical Direct is now providing Retina Services with the B&L Stellaris PC, the only vitreoretinal surgical system that comes with a dual light source.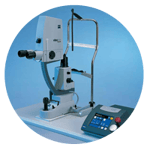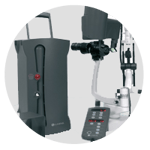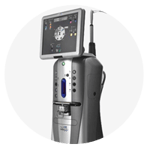 What our customers are saying.
"Surgical Direct is always ready, willing and able to help with anything my staff needs. They provide the latest equipment our surgeons request, and their friendly, professional technicians help manage case after case during the busy day of surgeries. And best of all, it's so affordable!"
- Cynthia Mueller, RN CNOR | Director Operating Room
Ste Genevieve County Memorial Hospital
Ready to Upgrade your experience?
Give us a call or fill out the form below. We'll contact you within 24-48hrs.