Your Partner in Quality Cataract Services

Surgical Direct Inc offers a unique cataract outsourcing service model that consistently delivers state-of-the-art mobile cataract equipment and trained professional surgical coordinators on an as-needed basis. Surgical Direct provides a large inventory of the latest phacos, surgical microscopes, lens implants, YAG and SLT lasers. The latest equipment, together with our trained surgical coordinators managing your work flow, allows you to move from case to case with confidence and efficiency.
Why Choose Surgical Direct?
Great Solution for Satellite Locations

Choose from a

ll

the Latest

Technology

-

No Capital Outlay

Full Le

ns Consignments

- Including Backup &

Premium Lenses

Customized Supply List Based on your N

eeds

Pro

fessional

Surgical Coordinator

s

- Provides Equipment + Technical Support
Your Choice of

the Latest Cataract Technology
Surgical Direct offers the most current ophthalmic equipment, all maintained to factory specifications. A full line of ophthalmic surgical equipment is supplied from companies such as Alcon, AMO, Bausch+Lomb, Zeiss, and Lumenis.
We supply customized supply lists based on your unique needs.

Surgical Direct delivers supply lists customized to meet the specifications indicated by each individual physician. Extensive inventory reflects a wide variety of top of the line products from the most reputable brands in Ophthalmology. You tell us what you need, and we will bring it.
Surgical Direct provides:
A Complete Selection of Lenses

- I

ncluding Backup &

P

remium

High Quality Ancillary Supplies - Blades, Cannulas, V

iscoelastics

, and BSS

Specialty Items -

Malyugin

Rings, CTRs, and Vitrectors

Instrumentation
Professional Surgical Coordinators
Highly trained technicians that assist with your surgery day
Support for you and the OR Staff
Surgical Direct Coordinators are phaco certified and receive training in OSHA, HIPAA, blood-borne pathogens, aseptic technique, fire safety and operating room protocol, and have received extensive training from the leading cataract equipment manufacturers such as Alcon, AMO, B+L, and Zeiss. All of our coordinators carry all necessary business insurance and are vendor certified at each facility.
Surgical Direct is there to help you. The goal is to be ready to offer assistance in any way that we can during surgery, becoming a part of the team, and helping you get through your surgery day with more comfort and efficiency.
Other Ophthalmic Procedures
We do more than just Cataracts
In addition to providing exceptional Cataract Services, Surgical Direct also provides equipment for Yag and SLT Lasers on an as needed basis.
Surgical Direct also offers Retina Services with the B&L Stellaris PC, the only vitreoretinal surgical system that comes with a dual light source.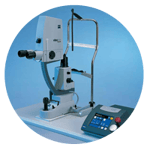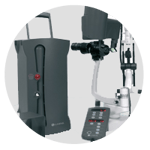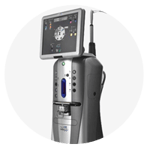 What our customers are saying.
"I would highly recommend Surgical Direct to any surgeon who wishes access to the latest technology and the most responsive tech support in the industry. The leadership from Kevin Francis and Ted Barden is outstanding and both are highly experienced and exquisitely sensitive to my surgical needs. Their equipment is the latest available and I have been able to try the best technology at any hospital. Their coordinators are reliable, on time and very well trained to assist the surgeon. I would use no other company in my outreach surgery locations. They are the key to smooth, relaxing, trouble-free surgery"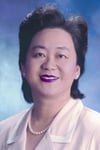 Sandra Yeh, M.D. Ophthalmologist, President & Founder
Prairie Eye Center - Springfield, IL
"I've worked with SDI for mobile cataract and SLT procedures since 2007. As a surgeon that operates in multiple locations, I appreciate their consistent processes as it makes my job much easier. The technicians are not only knowledgeable, but also hardworking and courteous. They are willing to do whatever it takes to get the job done. The coordinators become a part of the team, no matter the location. I know I can rely on them to bring everything I need, including premium lenses, to do my surgeries as efficiently as possible. I would recommend SDI for all mobile cataract needs."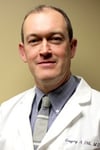 - Gregory A Hill, M.D. Ophthalmologist, President & Founder
Hill Vision Services - St Louis, MO
Ready to Upgrade your experience?
Call or fill out the form below. We'll contact you within 24-48hrs.